In this Marketing guide for beginners, we will show you how you can make money with CPA marketing. Cost Per Acquisition or  (CPA), It is when you get paid for a simple lead instead of a sale.
In affiliate marketing, you need to make a sale in order to get paid, while in CPA Marketing, you don't have to make any sale. As soon as a person Enter their email and sign up for a form and you get paid. Ya! that's sounds easy right? Yea. But, it's the same principle, the only difference is, a CPA offer pays less than an Affiliate offer. A CPA offer might pay you less than $1 per lead.
How does It Work?
That is a Marketing Game changer, as everyone who's doing it might make you think, but for me, it is not. it is the same work, but, get paid less, if you don't get the right training, you will make a lot of mistakes and you could get block or ban by all your social media account because you don't have the right knowledge and skill required. The only difference, you can make a  quick couple bucks a day. All you have to focus on is driving traffic!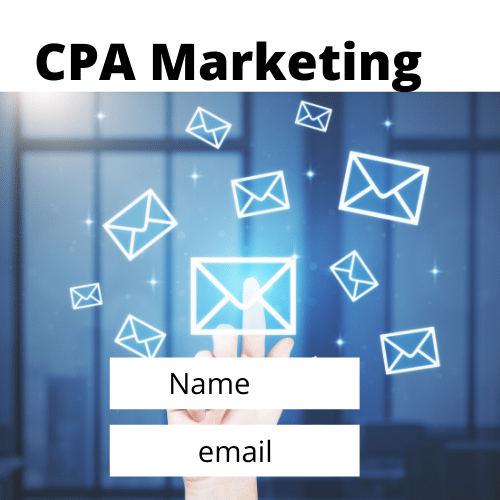 There are 3 Major Types of CPA Marketing to Bank hard.
Email submits
App Installs
Zipcode submits
Why CPA Marketing?
10x easier to make money online doing CPA.
Don't have to sell anything.
Don't need a website to promote offers(unless you want to)
Don't have to talk to anyone to make money.
Get paid fast with most network
Easy to drive traffic.
Get signed up with multiple CPA Networks. A few networks that you should go ahead and Join.
AdwordMedia.com
Adcentmedia.com
A4D.com
CPAgrip.com
Maxbounty.com
Oprt2nity.com
etc
Some of those CPA networks requires experience and referral also. If you want to learn how to start on affiliate marketing  business and bank hard, no need a lot of money to start Click here.