Are you a professional in an area and want to put your knowledge out there to help others? Today's blog Amateur blogging guide 2023, Everything you need to know is about how to start a blog as an amateur or beginner.
Amateur is a french word used for beginners, which means If never written a blog before and don't know what are the requirements.
Most people that I know have a lot of knowledge, skills they have that can make them a lot of money, and skills that have very high demand right now.
Unfortunately, as Dr. Myron Golden use to say, educated people are the most difficult people to work with, they think they know everything and even if something is not working they still do it.
The internet is the biggest worldwide library when someone is looking for an answer or a problem they can't solve, They check google Books in other words google search engine.
Google has answers for all problems whatever it is, but the problem is not everyone on google is an expert.
Do you know something from the back of your head? and you would like to write about it, create a blog and answer million of people's questions on the internet?
Yes, it is easy and very profitable. Google is looking for people like you because google receives millions of questions every minute and can't find an answer to those questions yet.
How to create a blog?
Before talking about creating a blog, what is a blog? difference between a blog site and a blog post? A blog is a website that displays posting in one or more individual chronological order and usually has links to comment on a specific posting while a blog post is the entries, the content, and your writing post. Learn more
A blogging site is a content website, where there are always updates, new content, or new blog posts updated or published on a regular basis.
Blog requirements
To create a blogging site, there are a few requirements, if someone is serious about blogging, try to avoid a free site. You must have a domain name, which could be under your name or your business and hosting.
Most domain providers also offer to host your domain.
Most domain providers have a domain-free option, like Namecheap, Bluehost, and Godaddy, where you paid for hosting that is very inexpensive and gets your domain free for a year.
Remember those domain providers that I listed above will pay me a commission if you choose to buy your domain from them, thank you for supporting me.
Those domain providers also allow you to install free WordPress and free themes for your blogging site. After setting up your WordPress if you are a complete amateur or you are not a web developer, Fiverr offers great service when it comes to website service.
Create a Fiverr account and find someone to develop your blog site very cheaply. That will save hours if you have someone build it for you vs your trying to do it yourself.
Now if you do exactly what is in this blog in a few days you will have a working blogging site ready to roll. No need to go and spend time learning about SEO, On-page SEO, Off-page SEO, backlink, etc.
Just Start writing posts, your first 10 blogs, and learn as you go.
Writing blogs
To start writing content for your site, there are a few a thing to do before you start even before purchasing a domain, choose a niche and do your due diligence to find out what works well, what people are searching for online, what kind of questions they ask, and how can you answer those questions.
This is why it is very important to choose a niche-related name for your blog site (Website name). Learn more about niches in this blog that I posted a while ago, profitable niches with low competition in 2022, you will learn more about niches and how to position yourself.
Blog post format guidelines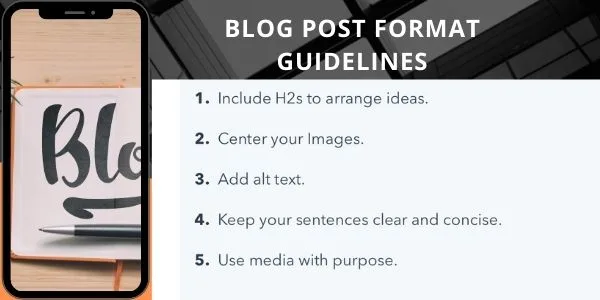 Writing a blog post requires a little understanding of on-page SEO. But don't worry there are a lot of free plugins that can help you, like Yoast SEO, or SEO press, those plugins are like guides, they tell you how to write your blog and if there's anything missing the plugin will give a red mark and tell you this needs attention and how to fix it. On the post, you will need a "Title as H1" subtitle or H2 and H3s.
There are a lot of blog templates people are using and just follow the template replace the words and be good to go. But, never copy someone else blog content and use it as yours.
Square space blog
Squarespace is a built-in platform, you can create a blog post and excerpts, tag and categorize blog posts, enable comments, push your post to social media, and more.
This is not a free website, Squarespace is a paid tool but very affordable for business owners and bloggers. Because it is not open-source that's means not free, Squarespace uses plugins and themes built by its developers.
Anonymous blog sites
Until now in 2022, a lot of people still don't trust anything that happens on the internet. Like my mother, even with her bills, she will not use her card to pay anything online.
Some bloggers want to keep their identity hidden, they want their privacy, especially those who are dealing with political stuff. I understand it might be dangerous if you are writing about certain topics to keep your identity secret.
There are a lot of platforms, that provide that free or paid if someone chooses that route, it is ok, because that is your choice, and it can be happening.
To start a blog
Starting a blog is not that hard. You might have questions and concerns about blogging but to start even if you are the worst writer in the world if you are willing to learn you can make it happen.
Even if you are an expert writer starting as a new blogger amateur, you still will make mistakes.
Now your experience and knowledge can be very rewarding if you put it on google. Google paid millions every year for content creators, book writers, and blog writers. It is easy, but to start it might require you to learn how to do it and learn from some that are already succeeded at it.
My mentor was a broke Jazz Piano player, with $459,000.00 in debt after failing 2 restaurant businesses to make $90,000,000.00 online, and he wants to hold your hands to grow with you.
Before I knew nothing about the internet and now I'm a successful business owner and blogger. This is why he is my #1 recommendation.
2020 I didn't even know what was a blog, and now not only, I'm making money with affiliate marketing, but also google is paying for my blog posts, click this watch the free video and start learning how you can succeed in this new economy.
Is blogging still profitable
Blogging is very profitable and can create a highly rich online business even if you want to do it as a side hustle or full-time job, it will pay you big in time.
It may take you a little time to start ranking on google if you are slowing the process down and very quick if you are using the right keywords.
Adam Enfroy is one of the most successful bloggers on the internet, start his blog as a side hustle and end up making over $ 1 million dollars in less than 2 years. Read more.
Summary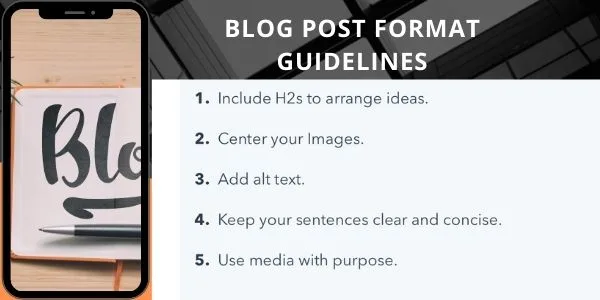 Article Name
Description
Are you a professional in an area and you want to put your knowledge out there to help others? Today's blog Amateur blogging guide 2023, Everything you need to know is about how to start a blog as an amateur or beginner.
Author