Online business is growing and growing and growing every day. All kinds of people from everywhere on earth are of looking for online opportunities.
working from home, selling other people's products online is the best job ever that someone can have. You don't have to fight your boss anymore, no more annoying coworkers, no need to fight traffic rush to get to a job that you hate. Everything can be done in your comfort zone.
But, don't start smiling yet, because it's not that easy, as you are reading this blog. It requires motivation because human gets lazy when they are too comfortable.
Sell products for companies online.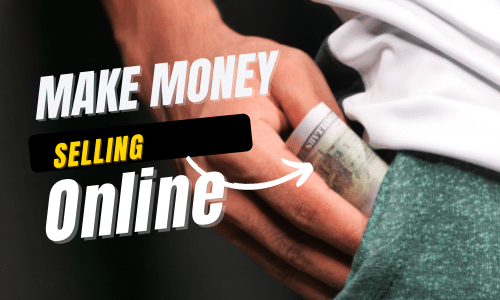 Welcome to the new world.
The art of selling other people's products started between the 1990s to 1993. That was the period where an online shop flower founded by William J Tobin called PC flower, started a referral program" what they called affiliate marketing nowadays".
Affiliate marketing is the new referral way, you just send people to a funnel or website, and when the person purchases, the product owner shares the money with you " you received a commission".
Many companies right now, start using this strategy to grow and make more money. It is worldwide and works everywhere as soon as there's internet connect you can make money with selling other people products. Affiliate marketing is the fastest growing online industry, and it's expected to reach 8 billion dollars in the U.S only by the end of 2022.
Products to sell to make money
When it comes to selling product, it's a little confusing specially if someone is new. Now, where to start, what to promote, should you sell physical or digital product? It is a lot, but this is the resean of this blog, to guide you to the right direction.
Digital, or Physical?
There's 2 type of product you can promote online, each has their benefit and inconvenient.
Digital product is the type of product you can promote, and that does not require any shipping, the product owner, not paying for place to store the procut, no building insurance etc.
Selling digital product is more beneficial because the owner don't have extra cost to hold the product, and all transisction is happening online.
I love digital product because I can earn more comission.
Make money with ClickBank
ClickBank is a digital platform, where online business owners list their product. And it is free to join as a new person who's looking to make your first sale online.
They pays up to 90% of the sale and also most of clickbanks product has a recurring commission, that means you can get passive income or get paid over and over as soon as the customer still paying for the product.
Selling physical product
Physical products are different then digital because, the product owners or the companies have a lot of extra cost like, rent, build insurance, employees to care of they don't or can pay a lot.
Platform like Amazon affiliate, CJ affiliate, Shareasale etc. Pays you from 2% to 15% max. And each product has their own % rates.
Selling digital products on Amazon
Amazon is not too friendly with new people, because each platform has their own requirement but Amazon is more difficult.
To start selling Amazon physical or digital product
You need a website with visitors, if you are new and don't have a website, Amazon won't approve you.
It's required you to make a sale in your first 90 days you join their affiliate program, if not they will cancel your account.
Are interested in online business?
This is the best time to start before it's too late and before the competitions become too much, If my # one recommendation for you, no previous experience? don't worry MillionaireTek got you covered.