Are you interested in starting a career in digital marketing?, or, Looking to grab a piece of the digital marketing pie?
I'm not a specialist in marketing—nor a marketing degree. Yet, I've been working in digital marketing for the past two years. I can consider myself a beginner still.
That's the beauty of this industry. No certification is needed to work as a digital marketer. There are no security guards that will stop you, You can start today and learn as you do it.
But you'll need to acquire both digital marketing skills and practical experience.
That's why in this blog you will have a general understanding of this topic. How to gain your knowledge, plus walk you through the different stages you might go through in your path to becoming a professional digital marketer in a short period of time.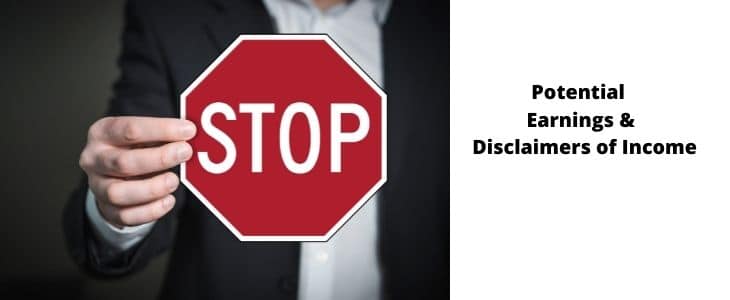 Is a Marketing Degree required?
In one of my paragraphs above, I already answer this question. But not worry, I will make sure you have a complete understanding of this.
You don't need a marketing degree, And you don't need any experience at all.
If you are looking for someone with qualifications to give you an answer to that, I'm sorry. My knowledge about this topic is really low, and when it's come to experiences, I can talk more about my experiences.
The most useful training that I had about digital marketing was on a coaching program that I paid back in 2020 when I first started in affiliate marketing. The coaching gives me the basics of everything that happens on the internet business but they don't sit on it to make sure you understand everything. It's like a 4 years degree you chose to take in one year. The most important is to have an idea and you will learn more by doing it.
Most of my marketing knowledge came from self-study. I read books and articles, listened to podcasts, watched YouTube videos, and found training and workshops from top marketers through resources similar.
How do I learn how to be a digital marketer?
Learning how to become a digital marketer is easy but can be confusing also depending on where you go to get your skills.
Most people never actually learn digital marketing because of their mindset problem, not because it's difficult, but not know where to get the right pieces of information or skill necessary. Colleges or books will give you the raw meat.
To learn Digital marketing or acquire the right skill, you have to learn from people that have the expertise.
What's the easiest way to start digital marketing?
Well, the easiest way to start in digital marketing is you have to start, don't let the fear of failing stop you. And if you are a beginner and looking for information about how to start digital marketing, you are already a qualified digital marketer.
Marketers are excellent at figuring out faster more efficient ways to do their job, and that begins at the very start of their career. As I talked about already, the best way to start digital marketing is to start.
Should I be a generalist or specialist digital marketer?
No need to be a generalist or specialist, all that is required is having a basic understanding of everything, knowing what to do you need to make your business successful, then a very specific knowledge on a few things. Digital marketing is made of a ton of different categories and subcategories, chose where you want to be.
I'm not been doing digital marketing for a long time, and I'm so far from calling myself and specialist, even someone that's been doing it for 20 years won't dare called himself a specialist.
There is so much in digital marketing to learn things like Content, SEO, public relations, email, design, development, advertising, social media, the list goes on and on. It's almost impossible to know and master all of them, but most marketers understand them.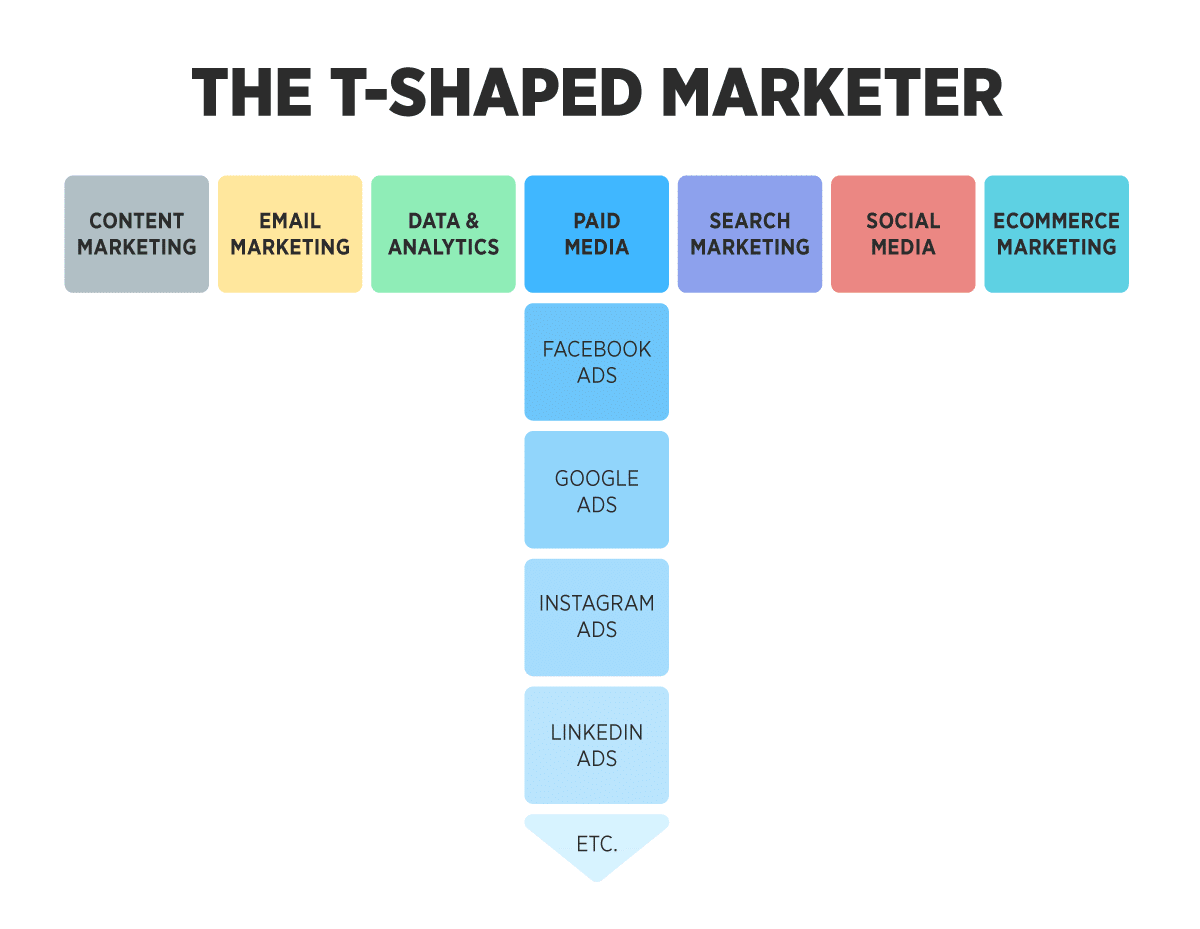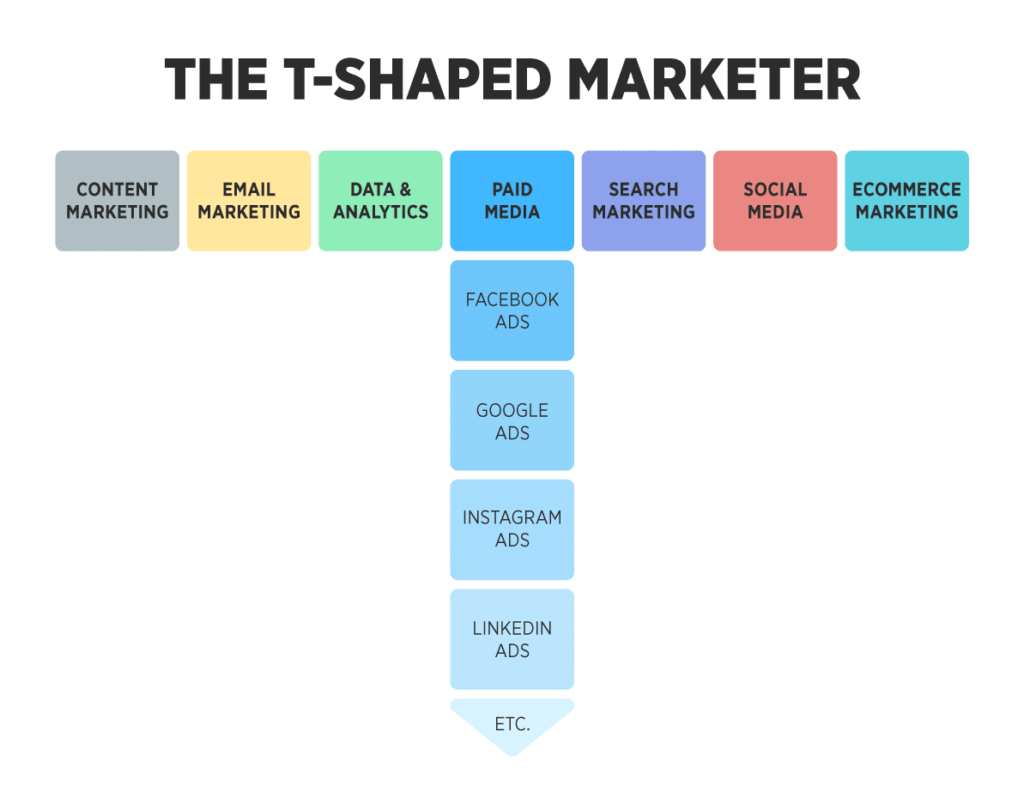 Kickstart your career in digital marketing in these seven steps: Source…
Choose one Digital marketing channel to focus on
Learn about your chosen digital marketing channel
Execute on what you are learning
Familiarize yourself with marketing tools
Apply for a marketing job
Furthereing your career