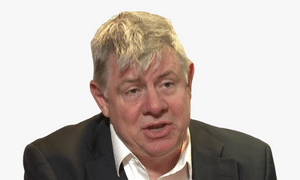 Clem Chambers created some of the world's first computer games, In the 1980s. This industry now earns $100 Billion a year but Clem's firm, CRL, didn't last long enough to reap the full rewards. Now, he runs a business launching crypto-currencies on the blockchain. The lesson, he says, is that business is a marathon, not a sprint. Source
Business is a marathon not a sprint, Basic of starting your own business.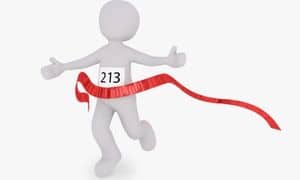 I found this quote really interesting and this can help and motivate someone who's trying to start as a new business owner, and also understand what is waiting out there. "George Sheehan says, It's very hard, in the beginning, to understand that the whole idea is not to beat the other runners. Eventually, you learn that the competition is against the little voice inside you that wants you to quit." "
often than not, we enter the business world with a mindset of a sprinter and not a marathoner. The idea fleets into our mind and instantly a plan is developed to make an idea into reality without the correct mindset, the mindset of a marathoner. While both, a marathon and a sprint require practicing and training, only one requires patience, diligence, and a long commitment.
Basics of starting your own business, the mindset of business

Starting a home business this year is the smartest decision you could make. This blog will give an idea of what to expect. A Marathon puts your body and mind under a lot of pressure, causing a roller coaster of emotions during the run. In order to be prepared for such a race, you must train yourself physically, mentally, and emotionally. Physically your body must be able to run for a long period of time while conserving your body's energy for the time of the race. Training for such endurance requires anywhere from 10- 20 hours a week of practice for several months. This brings us to the mental aspect of being a marathoner you must dedicate a great deal of your time to preparing yourself for the race, running daily, eating correctly, and consuming lots of water if you aren't mentally prepared to do these things you'll never be able to complete a marathon.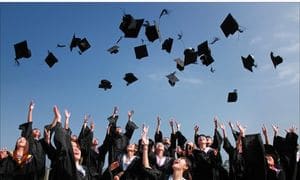 This training will teach you all the basics on how to prepare yourself as you were preparing yourself for a marathon. Lastly the emotional aspect, during a race your mind is flowing with thoughts that may affect your ability to complete the marathon, you must train your brain to think of your own race & not those you compete against, your brain might be filled with thoughts of discouragement or you might be thinking of quitting, but you must be prepared to combat those thoughts for a long period of time and push through till the end.
While on the other hand a sprint can be just as tough but does not require as much discipline. A sprinter's goal is to run as fast as possible using as much energy as possible in a short period of time to win a race. The most important aspect in a sprint is having a fast reaction time, every second counts! Training time is shorter than the amount of time you would spend training for a marathon, because of the amount of energy that is being used during a sprint, your body must have time to re-energize. Sprinter's main focus during a race is the race, their mind has no time to think or concentrate on anything else than the task that is in front of them.
Basics of starting your own business, the purpose of this blog.
If you have been paying attention, you could tell that this blog is not about the basics of starting your business but sport. I did that on purpose, to understand how the business world work as a beginner, I had to take you outside the box, "outside the field" so you can understand what I'm trying to explain. Most people start in the business world with an employee mindset. I use those 2 spots above as examples to help understand better the challenge. To avoid making the same mistake most people make, this is my number #1 recommendation for you, this is the blueprint, watch the short video and purchase the blueprint. Business is a marathon that's why to win it's required to have the right training.1