YouTube is an American Online video-sharing platform, headquartered in San Bruno, Califonia. The service, created in February 2005 by three former Paypal employees, Chad Hurley, Steve Chen, and Jawed Karim. Youtube brought by Google in November 2006 for US$1.65 billion and now operates as one of the company's subsidiaries. YouTube is the second most-visited website in the world after Google search, according to Alexa Internet rankings.[6]
Make money on youtube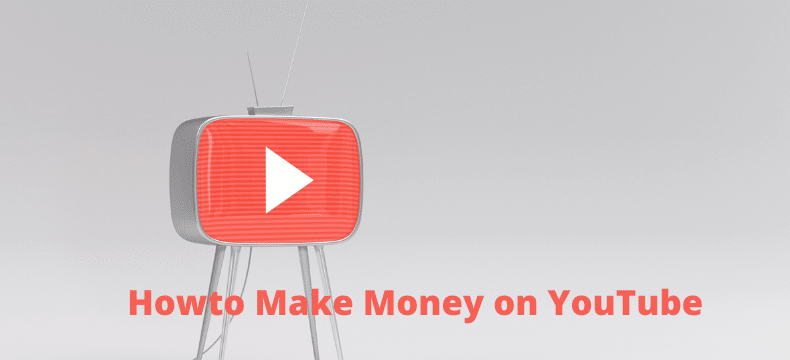 To be able to make money on youTube first, you need a YouTube account. To have a Youtube account is simple since Youtube own by Google. YouTube allows you to sign in with the same email you created on gmail.com
Now to make money on YouTube, you need to be active on YouTube, by creating content and get people to subscribe to your channel. But before thinking about making money, you need to set up your account.
Set up your account, and make money on youtube.
Make money on YouTube, To set up your YouTub account.
There's a few things you will need to do to make your channel more attractive.
Add your channel Name and category.
Create channel art and a profile picture.
Add channel description/ About page/ Keywords that you want to rank for.
Link your channel to your social media account if you have any.
Verify your channel.
Upload your content or Create live streaming.
Now you set up your channel, what's next? I wish you don't think the next step is to start making money because, make money on YouTube is not a 1, 2, 3, or ABC process. Depend on what you want to do or what kind of content you want to create. It will take some time. It is like real estate, first, you need to have a plan, build the foundation, build the house, stage the house before you can start making money. The process might take a little time and money sometimes.
Youtube Content
As you already know YouTube is one of the largest platforms online when it's come to place where people search for education or fun video, and Youtube expects good quality. when I say quality it's not about your video but, content.
You don't need some expensive setup. You can start with your self Phone, nobody cares about how your video looks, but as soon as your contents are interesting, your subscribers will be interested in watching them.
Upload VS Live
Depend on you, you can do live streaming or upload your video on YouTube. Live streaming helps you grow your subscribers faster because your subscribers can ask you a question and you can interact directly with them. Most people depend on what they are looking for even they don't know what you talking about, some will click and watch your video because it is a live video.
Most people are not really comfortable talking in front of a camera and talk, they prefer to record the video and upload it to YouTube. And some others record their screen and never show their face. Yeah, either one work, the idea is to create great content.
Editing video for youtube
It is important when you just start a YouTube channel, to create your video and, edit it before upload it to YouTube. Why it is important to do it that way, as a beginner or even you use to talk in front of the camera, you not going to do it as expected. Record your video and edit it to help you remove all the unnecessary words or things that not necessary. When I first started when I did a 45mns video, I have 20mns content only after it all, hmmm… hun.. but,….you know and a lot of repetition. Those things discourage people. The longer people stay in your video, the faster YouTube will push your content.
To edit your video if you are a Mac user, use iMovie that software can do basic editing for free.
Start making money on youtube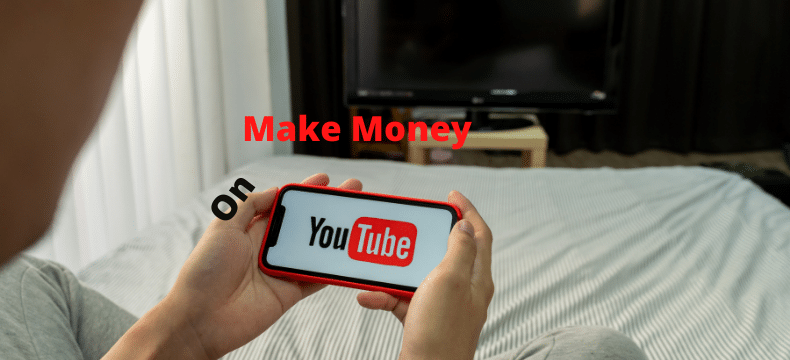 After you are done with all stuff above you are ready to start making money, yeah, but there's a little problem, in order to get paid by YouTube, you need to reach a balance of $100 or more views. This means you will need to gain 20,000 views if you receive $5 per 1000 views. To make this happen, YouTube creates the YouTube Partner Program, which allows you to get paid through advertisements on your page learn more1. Now since you know what to do, let's put what you have learned today to work.
Do not wait until you have enough information to get you started. Go out there and make it happen, remember to go big, put in a lot of effort and you will see a big result. I have something for you, if you are serious about making money online, download my free ebook here and go crush it.