10 business Ideas for business from home. Starting a home-based business can be very profitable and fun. Especially now at a time when people are socially distancing, you can not be too close to others if it is not your close family.
Do you remember when they first start talking about cancer, yes, now people like cancer they are dangerous? That is why I'm doing this if you've been searching for a business opportunity that you can do at home, you are at the right place.
Business from home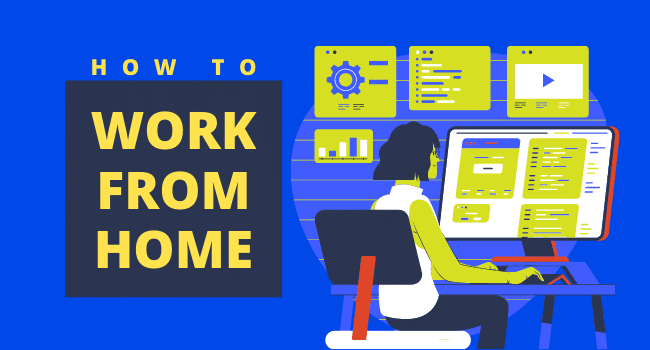 People often ask, what is the best home business to start? And to be honest with you, the best home business to start is… "I don't know" That depends on you, what is your daily activity, what do you like to do the most? Because each person has different characteristics, different likes, and tastes.
That is why I brought some ideas but you might not be good at any of those ideas that I'm going to talk about. My advice for you is to make a list of everything that you know how to do, everything you like, and choose one to build your business on.
Top 10 home-based business ideas
Below is a list of 10 ideas for business that might not even be aware of, and you build your business upon and make a lot of profit.
1. Web Developer
Start designing new websites or fix existing websites. I spend a lot of money to fix my website and anytime I have a problem with my website, I have to call my website developer, and anytime he works on my website I have to pay him because it's a new contract. Imagine you build your business as a website developer, your client won't leave you because that can cost them more.
2. Instagram Page designer
You can also use your design expertise to work with clients to improve their Instagram business pages. This is another great opportunity for a graphic designer to be part of a growth industry. Must Instagram influencer that grows their page to 1 to 2 million followers. They are looking for a designer that can create for them so they can deal with other stuff in their daily life.
3. Home Daycare Business
Do you like kids? it's fun to be around kids.. Home daycare is the type of business where you can take care of children in your own home, Is it require a license to do that? make sure you find out in your area. Go to your local neighborhood and Offer your service to busy parents and charge them daily.
4. Music Teacher
This is my thing because I'm a musician. but I don't do that because I have an affiliate marketing business, If you want to learn more about affiliate marketing Click this. Yes, entrepreneurs with musical talent can start a home-based business as music teachers. Open up your home to clients who want to learn an instrument or take voice lessons. Don't want people in your home? Better, than use video conferencing technology, such as skype, zoom, etc, and hold online teaching, sessions from home to students anywhere.
4. Dance Instructor
Anyone with a dance background can get reach out to client that needs dance lessons or parents that need a teacher for their kids, you know all kids like to dance especially little girls. With this idea, you can set your business base on that, do your video choreography upload them to google drive, or Vimeo, where you can give your client access to take the class, or also you can do that virtually via video conferencing.
5. House Cleaning
Are you one of those unusual people who love cleaning? Or maybe you are just good at it. A house cleaning service is a need in your area, and it's a profitable business too, especially now most kids stay home, Parents in your neighborhood need help. A house cleaning business is a way to earn extra or even a full-time income work only in your neighborhood.
6. Youtube Personality
There's never a guarantee of making it big on YouTube. But becoming a YouTuber is still a great home-based business idea. Start by creating a variety of video content for the platform from your home. Run ads on your videos to earn revenue. Most YouTubers out there that what they do, great content daily, monetize their content.
7. Personel Trainer
Ideas like becoming a personal trainer are great for fitness-loving entrepreneurs. Offer training sessions to clients out of your home gym or workout room. Or travel to clients' homes. Some enterprising personal trainers take their business online.
They provide training and fitness courses virtually through video conferencing apps like Skype. Get a few happy clients and your home business will grow through word of mouth referrals. A great way to do that is you make a bunch of videos and upload them to a paid membership website they stock to video for you and you charge your clients a monthly fee to go watch the video.
8. Blogger
Enjoy freelance writing? Your skill may lead to a home-based business as a professional blogger. It helps if you can make posts look attractive through photography and graphic design. You make bank by blogging for corporate clients who pay for your services. Or run Google AdSense ads, or insert affiliate marketing links to get paid whenever someone buys through your link.
9. Virtual Assistant
As a virtual assistant you help entrepreneurs and business owners schedule appointments, take care of administrative tasks, and even do graphic design services. Get started with a computer and a good internet connection. And you can work with anyone, anywhere in the world.
10. Online Store Owner
Create an online store to sell products – your own or items you get from suppliers. This Online business can be a good way to earn cash. From Amazon to eBay to a Shopify store, you have multiple platforms to run your online business. Most excited that you can do it in your comfort zone no need to leave your home.
Conclusion
There are a million business ideas from home you can choose from. I wrote this blog just to encourage you to search in your box, When I say box, I refer to yourself.
Check and see what you are good at, and do some research on how you can create a side income or even a full-time income with that. I encourage you to do that and if you still have problems we are experts we can help you become a successful business owner where you can earn 7 figures online.
The more you wait longer it will take and the older you get, the more responsibility you will have less and less you will take action. If you read this blog this far that means you are qualified. Click here to learn how you can earn 7 figures from home. And for more ideas click here.