"If you are born poor, it's not your mistake, but if you die poor, it's your mistake." You might agree with me that whenever we read this quote, we think making money is as easy as strolling in the park but, let's be honest, whenever we try to seek ways for money-making, it seems like finding The Lost City of Atlantis. No matter how hard you try, you don't find the way.
Since you were a child, Disney told you that "All your dreams can come true if you have the courage to pursue them." You have big dreams. To achieve them, you need money. You have a lot of potential and courage. That leaves you with the question: "How to pursue them?". Nobody answered that for you. Even if someone did, you could not pursue your dreams.
Today, we tell you again that you CAN get what you want. You can make a lot of money. You can buy that Bugatti and can own a mansion. Whatever you think of, it will be right in your palms waiting for you. The best part? You can get all that easily without making huge efforts.
Want to know how? Stay here till the end, and you will find numerous ways to make money at home online. Not only they are easy ways of income, but they also do not require a lot of time. It means that they are easy on the watch and tough on your Credit Card.
Learn how regular people are becoming millionaires leverage the internet...
8 Proven Ways To Make Money At Home Online
1. Tutor Online Around the Globe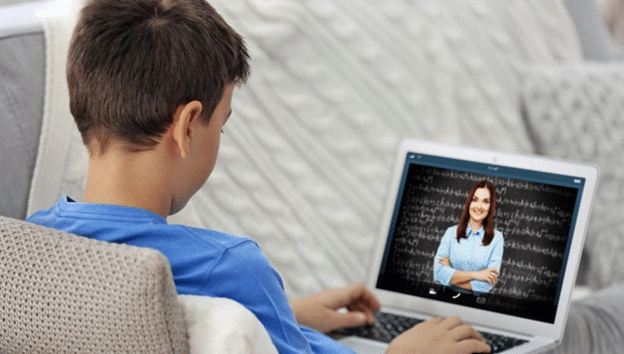 This is a great option for you if you had straight A's in high school, and studying was easy for you. You can use that talent or skill at this point in life too. Teaching online is now becoming famous, and you can find many people who are eager to learn or want to find a good teacher.
Many websites provide this facility, and you can register yourself today to start teaching what you are best in. Starting from basic things like Language, you can register yourself at Verbling, Lingoda, or iTalki. They are the top language teaching online schools.
For other subjects and things, there are websites like Skillshare, GetEducated, Chegg Tutors, CoachUp, and TakeLessons. Once you get the hang of it, you can have a steady flow of money by recording or giving life lessons to students worldwide.
2. Cash-Back Apps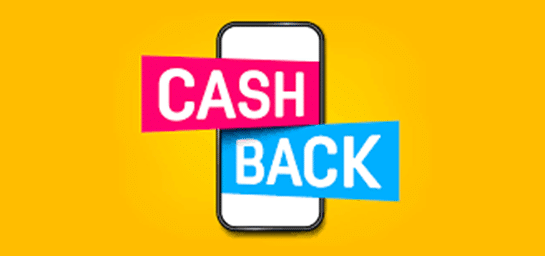 This may not be a getting-rich-early way of income, but I assure you it would catch your interest. You can get some cashback from stores after you buy things from them. It may sound ridiculous, and you might not believe it now, but this is a real thing.
How does it work? There are certain apps like Ibotta, FetchRewards, Rakuten, GetUpside, Shopkick, Coinout, Receipt Hog, and Dosh. These apps have somehow partnership with your favorite stores. The store pays them for bringing new customers and introducing the brand. These apps split the money with you, and you get some of your money back only by buying what you want.
You can add any of the apps to your mobile and link your information with it. Even if it's not a big deal, it surely adds a little cheerfulness when you get your money back.
3. Fill Surveys Online To Make Money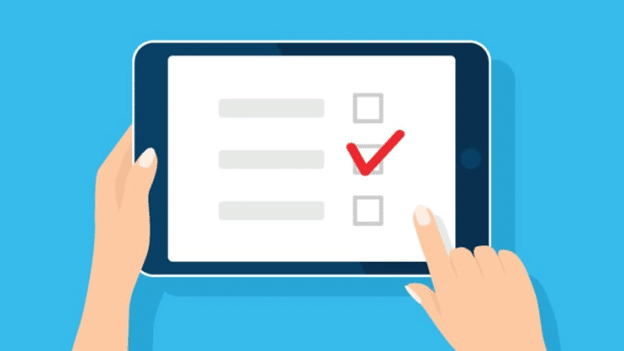 This job is the town talk nowadays as many people have tried this method and are making a few extra dollars. You can do this when you are sitting in your living room, getting bored. It will keep you busy, and you can get money just by answering a few questions.
Websites like Survey Junkie, Survey Savvy, Univox, and Vindale Research give you money for filling surveys. It only requires a little patience, and it will help you make side money.
4. Start A Blog To Make Money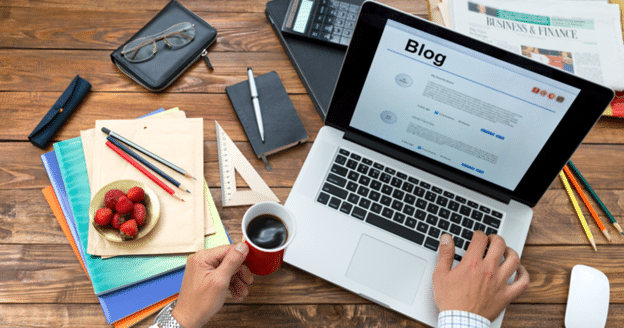 You must be tired of hearing about blogs and bloggers, but this is a new and improved method for getting hold of a few extra dollars every month. You can create a blog through different websites that provide free domains like Wix and WordPress.
After making the website, you can upload content, and if it ranks on Google, you will get money. Moreover, you can partner up and write articles about affiliate products or write sponsored articles. The company will pay you for the content that you have written. It's a great way to earn money and improve your writing skills.
5. Answering to questions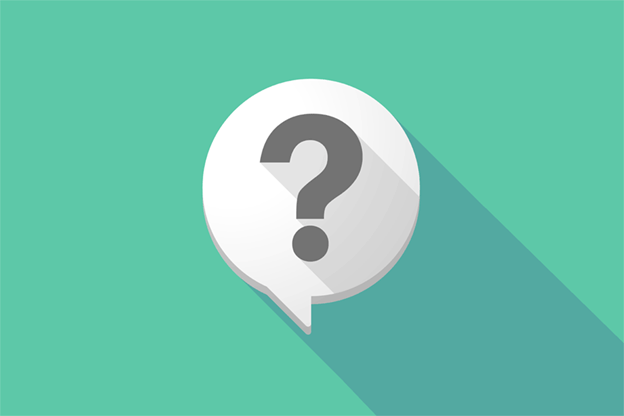 Every human mind is filled with curiosity. Because of that, people have many questions wandering in their minds, but they are so puzzled and complex that even Quora and Google can't answer them. That's where they need to have their answers, answered by people. So they ask them on websites, and you get paid to answer these questions. People ask questions related to work, simple things, or they might even be bizarre. "Wonder," Weegy," live person," and "Help Owl" are the webs that connect you with the person. And when that person is satisfied with your answer, the websites pay you.
"ChaCha" is an app on which people ask bizarre and weird questions and you just need to answer the questions then get paid for a thing that is quite easy and can be done anywhere. The most you can earn in a day is about 20 to 50 dollars and answering a single question pays from 0.20 $ to 0.50$.
6. Sell products on Etsy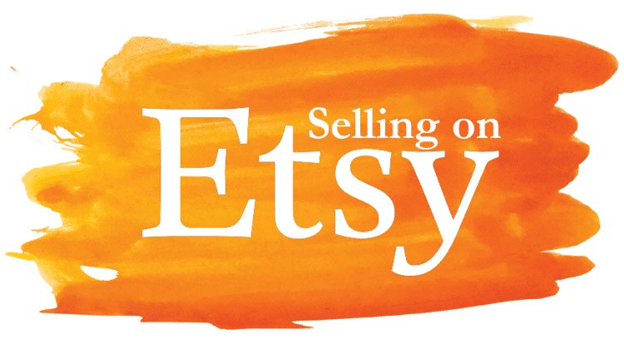 Etsy is an online store where you can sell jewelry, trendy clothes, home decor, candy, and everything related to fashion trends. The user directly buys products from the seller through the web. Homemade products have a great price. You can make things and sell them on them. It's a website that is also secure to work on and thousands of people buy and sell things on it. It lets you buy and sell more things because of its wide range of categories present in it.
7. Try Freelancing To Make Money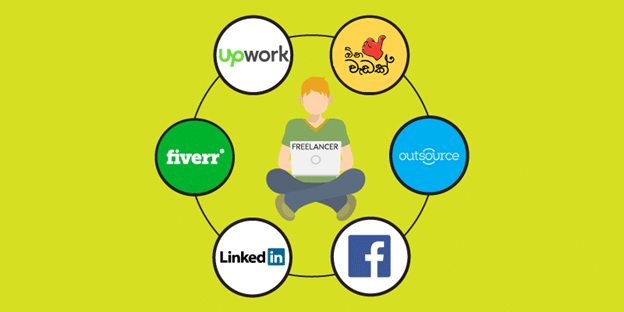 Freelancing is gaining popularity day by day with more and more people trying it. It's also the main source of income for some people. Even though there is a lot of competition in the market, there is always room for more. What's good about it? It's that it CAN make you richer, unlike all the other methods.
You can provide your services on websites like Fiverr, Upwork, Guru, etc and people contact you if they want to avail themselves of those services. You need not worry about what to do because anything you do is beneficial. From solving math questions to writing medical report papers, everything you know can be sold for money. The thing about knowledge is that it does not decrease when you share i. It increases every time you enlighten the world with it. You can even make money with it, making it worth trying.
8. Start A YouTube Channel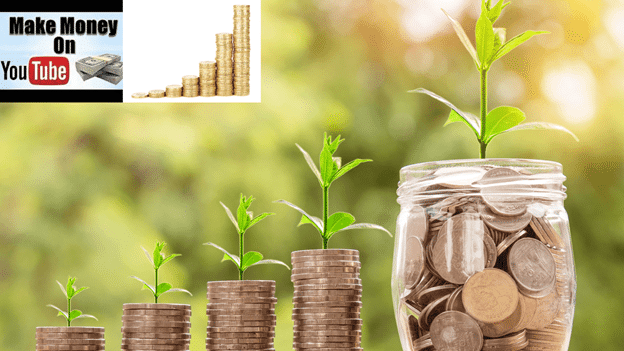 If you are bold enough to face the camera and know how to convey your message to the audience, then what's stopping you from coming in front of the world to show your talent? But before you go for YouTubing, you should learn that you need certain things to make your mark and become prominent among the competitors.
So you can be very successful on YouTube if you are:
Consistent enough to wait for at least 6 months to one year
Ready to make efforts without waiting much for the results
Talented enough to expose your skillset or technical know-how in an effective and confident manner
Bold and can face the camera without hesitation
Ready to purchase a high-quality camera, or want to take initiative using your phone.
Having a clear niche and authentic idea of whatever you want to present to the world. Without quality content, no one will give you any importance.
With time, you'll learn how to face a lot of competition and saturation, and what will set you apart? It's up to your creativity and uniqueness.