I believe now is the time to start your digital internet startup, a leap of faith, trust yourself, and do it now, who knows what the future's like, why wait?
The millionaire shortcut that works will help you create financial freedom and financial time freedom for your kids and your families.
After working in a corporate job for 10yrs, and getting a 3% raise every year, which means becoming 10x poorer, then I realized the job is not for me.
If you believe that you have a similar story (Join my group) where we talk a lot about business mindset. The best way to start your journey with the new world( the digital world).
Why wait, don't leave what you have to do today for tomorrow, because tomorrow will bring its own stuff.
Don't go from blog to blog, video to video, social media, wasting time. You have to decide now what 10 years from now will look like for you. And the only way to answer this question is to start now!
Take the right action now. Watch this free training here, this will change your life forever.
Internet startup business concept
If you ask a dozen entrepreneurs and business consultants, you could get different variations of the term "Internet startup business concept".
The business concept is a fully constructed key item required to build a profitable business, including overall offerings, specific products, or services to start out. Who would pay for that product or service, how the product would be delivered to the target audience, and why the concept is unique enough to succeed?
Well, one thing I have to confess before I go further, I recently learned those things. When I join my training, and I always say that, I'm glad that I joined because I wouldn't ever learn what I'm doing right now, because when you go to school even you go to school for business but, they train you to become a good employee, not to become a business owner.
That cost me a lot not knowing how to position myself and I spent more than $20K in advertising before I learned that had to create an audience, learn what to sell and how to sell. It is very important to know what you want to do, how you are going to do it, and with who.
The Big picture
Any successful business concept must fill a real need that is positioned to continue into the future without the business concept in place to provide relief.
The business concept allows you to target the right people with the right message. People do not fall in love with your product but with your copyright "message".
Your message is what makes your business stand out, any good business solves one or more problems on behalf of its customers.
Following your passion fills a need, except that need is your need, not that of the customer. when building your business concept, really think about how you can take advantage of your passion or inherent skills to fill a need on behalf of some target audience. then build the business to support that set of products or services.
How to start an internet business?
Starting an Online business nowadays is easier than how it was 10 years ago. Before building a website was required you to learn to code, and required a lot of studies, time, and money, but now things are a lot easier, no need to learn to code, and less time but sometimes requires a little more money because most software is drag and drop and you can create a professional website for you business in no time.
The digital marketing business is booming right now why wait?
SBA(small business administration), provides the 10 best tips to start a business, it could be online or offline but the same tips can apply to both.
Below is the step needed to start, but not all 10 are necessary for an online business
10 steps to start your business…
Starting a business involves planning, making key financial decisions, and completing a series of legal activities, below are the 10 step
Conduct market research. Market research will tell you if there's an opportunity to turn your idea into a successful business.
Write your business plan.
Fund your business.
Pick your business location.
Choose a business structure.
Choose your business name.
Register your business.
Get federal and state tax IDs.
Apply for licenses and permits
Open a business bank account
Those 10 steps are necessary and very important because a successful business starts with a good foundation.
How to start an online business with no experience(story)
The biggest problem for a beginner to start is not knowing where to start, or what works, or not working. Most people never start because they don't know where to start, don't want to make mistakes, or, don't want to fail.
If you are going from page to page, video to video, webinar to webinar, you are on all social media looking for the right opportunity to start. I'm telling you, 10 years from now you may still look, and never start anything, and the more you search, the more confusion you will have.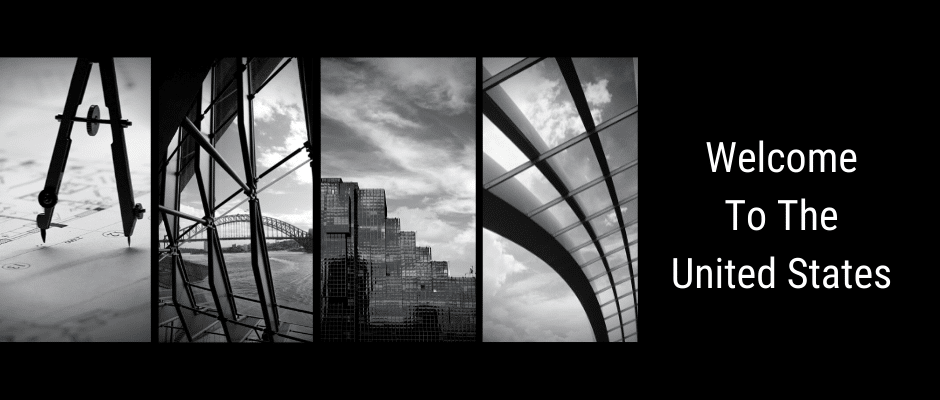 Let me tell you a little bit of my story.
2011 I came to the united start, 6 months later I found a job as a dishwasher and I was happy because that was my first job. One year later I felt like something is missing because I started hating washing dishes. I apply for a loan and go to culinary school to become a chef,
At the same company after 6 months in culinary school, I transfer to the culinary department.
I went from the restaurant where I started to the room service kitchen and end up working overnight by myself, overworked and underpaid. And again the same thing started, I started hating that position.
I started looking for business opportunities, and I started going to real estate events I was trying to learn how to build my wholesaling business, but with the wrong mindset, wasn't understand how the business worked.
You know when you are going to an event and at the end, you will be surprised after they present you the offer. And I spent 2 years going to different events, watching over 1000 youtube videos.
Looking on all social media and I was so confused, but one morning I was sitting in my bathroom thing about what should I do because I was tired of my 8 pm to 4 pm job.
And for the first time, I watched a video talking about business online, and I went let me try that since then I have been doing it.
I knew nothing about blogs, never heard about SEO, never do a video even though I had a youtube channel, and I didn't if I could use social media to make money and more.
Internet startup with no experience for beginners?
To start your business online if you are a complete beginner with no experience, the most important thing you need to do is to start. You need to start and make mistakes. The best way to learn is by doing, if you never start you don't know if you could succeed, and you will never know what success looks like.
To start you don't need any of the steps listed above if you are a complete beginner. All you need is the right mindset and go all in, don't let anything stop you.
After 2 years I realized that what I'm doing right now is not what I'm passionate about, And the good about that I can keep doing what I'm doing now and do what I'm passionate about. Question for you, Do you know what you are passionate about? Are you feeling confused right now?
Digital marketing is trending right now. Affiliate marketing only is a global industry worth well over $12 billion. Not only AM is growing fast, but it is already a massive global industry. In 2018 it was worth over $12 billion, with the US and the EU leading the way
What about drop shipping, and eCommerce, So what are you waiting for to start your online business?
Internet startup how to earn money
Making money online now is the biggest industry and that, created millionaires every day.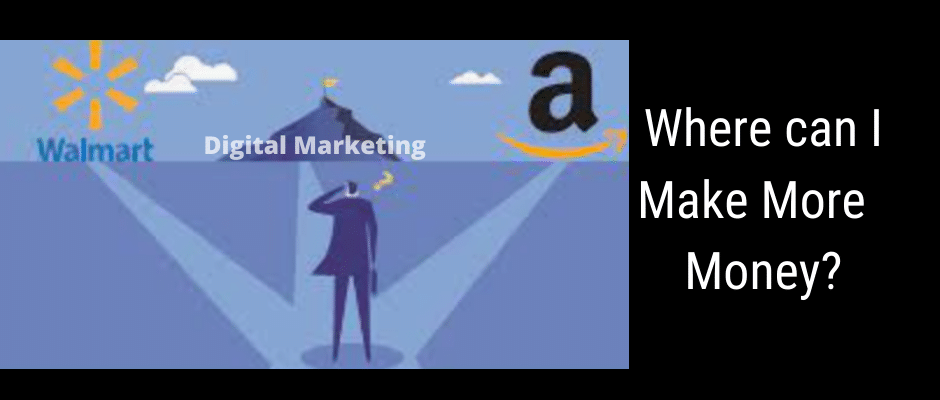 The biggest platform to make money right now is Amazon, either you are selling on Amazon or Joining their affiliate program, millions of people around the world are making money with amazon. That's why Amazon is so popular right now.
Whatever product you can think of, amazon has it and all amazon products you can promote and make money with. the greatest thing about amazon is not only you can promote other people's products, but you can sell and create your own store on amazon also.
To sell or promote amazon products, one thing is essential "marketing", you need to learn how to market your product, whether someone going to use free(organic) or paid media(paid traffic), you need a strategy and know where to find traffic, and how to make people interested in what you are selling.
The second platform that growing right now, and average people like you and me are making a lot of money on it is "Walmart" Walmart is the largest private employer in the world and has been for years.
As they take on amazon with marketplace encouragement 3rd party sellers they will use these years of experience to innovate and compete. If there's one company that has the experience and resources to compete with Amazon, it's Walmart.
And yet Walmart sellers are making money secretly since Walmart is not crowded like Amazon, the competition is very low and the traffics are high, the opportunity is huge, and not a lot of requirement.
Learn how you can sell in any market, anywhere in the world using your smartphone or computer, and create a multi-source income stream online using digital marketing.
Amazon marketplace seller numbers
8.7 million sellers, 681000 sellers this year only, and Walmart sellers numbers 51,000 sellers and 16500 new sellers this year.
As you can see, there's an urge opportunity when you compare the two and Amazon is still being flooded with new sellers that's means more competition
Learn how you can build a profitable online with no time, even if you are a complete beginner, and have a different income stream coming from all social media platforms, google and youtube, etc
Tool required to start online
Business online required a lot of tools for experienced marketers, which makes their life easier. I have a review on one the best program that I used to run my business, the program called Entresoft, by the way, check Entresoft review to learn more about it.
Social media account
As a beginner to start your business the right way you'll need to start creating your digital real estate or "digital asset". Digital assets mean your social media accounts, your blog(website) your youtube channel for organic traffic, and
Email list
you'll need to create an email list(email marketing) Despite its older origins, email marketing is still a viable source of affiliate marketing income. Some affiliates have email lists they can use to promote the seller's products. Others may leverage email newsletters that include hyperlinks to products, earning a commission after the consumer purchases the product.
Funnel Builder
A funnel builder creates a sale funnel "squeeze page", which is a one-page website used to capture email or sales directly. They also design them to make them look attractive. The majority of the time, they will write the copy that appears on the pages, or they may insert the copy provided by the business owner
Conclusion
I believe this is the best time ever to start an online business, take a leap of faith and jump in now the train is going at a full speed there's no better time, stop wasting your time, And if you don't start now you will never know if you could succeed or not.
You will learn the right information by doing, the time is now or never, Start now. I'm not an expert but, from the little time I spent learning about digital business, I can tell you, that it is worth giving it a try.
The only way someone could fail in this digital economy is if they quit, never try it, or if they short down the internet completely, digital marketing is a recession-proof business, by the way, I started during the covid19.
Covid19 is a blessing for a lot of people including me, a lot of people are switching to the online world or the digital economy world. Make money online from home love it, and I know you will love it too.