In this blog, I will talk about a subject that is in high demand this year (Digital Marketing). This is something you know about it already, and you use also, maybe you didn't have the scientific term for it.
Today you will learn about digital marketing, and how you can use those skills to build your business online or make money doing that part-time or full-time. Before we go further you can check my other blogs which talk a lot about how you can make money on the internet.
Similar contents:
What is Digital marketing?
At a high level, digital marketing refers to advertising delivered through digital channels such as search engines, websites, social media, email marketing, and mobile apps. Using these online media channels, digital marketing is the method by which companies endorse goods, services, and brands. Learn more about digital marketing here!
What are the types of digital marketing?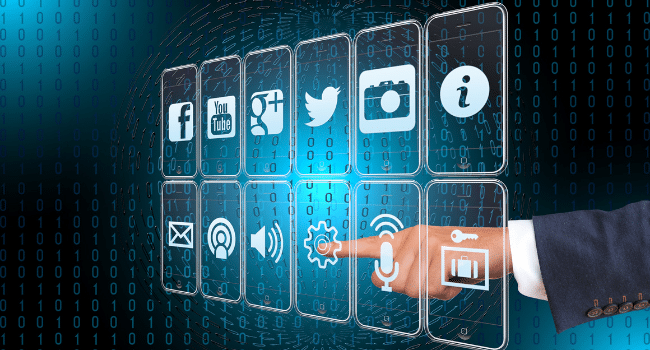 Digital marketing can be broadly broken into 7 main categories including Search Engine Optimization, Pay-per-Click, Social Media Marketing, Content Marketing, Email Marketing, Mobile Marketing, Marketing Analytics
Search Engine Optimization
SEO (Search engine optimization) is the process of improving the quality and quantity of website traffic to a website or a web page from search engines. SEO targets unpaid traffic(known as free traffic or "Organic" results) rather than direct traffic or paid traffic.
 Unpaid traffic may originate from different kinds of searches, including images, search videos, etc.
As an Internet marketing strategy, SEO considers how search engines work, the computer-programmed algorithms that dictate search engine behavior, what people search for, the actual search terms or keywords typed into search engines, and which search engines are preferred by their targeted audience.
SEO is performed because a website will receive more visitors from a search engine when websites rank higher on the search engine results page (SERP). These visitors can then potentially be converted into customers. Source
Pay-per-Click
Pay-per-click is an internet advertising model used to drive traffic to websites, or offers in which an advertiser pays a publisher when the ad is clicked.
For example, when promoting a product, or business on Microsoft advertising, google, or any platforms that allowed that. You pay the advertiser anytime someone clicks on your ad. Pay-per-click is commonly associated with first-tier search engines.
Social Media Marketing,
Social media marketing is the use of social media platforms and websites to promote a product or service. Although the terms e-marketing and digital marketing are still dominant in academia, social media marketing is becoming more popular for both practitioners and researchers.
Social media marketing is the strategy uses to promote your product on social media through the use of content marketing. Create and publish quality content and make sure you're developing innovative content, here are some social media trends to consider.
Stories and time-sensitive posts
Short-form video
Content Marketing
Content marketing is a form of marketing focused on creating, publishing, and distributing content for a targeted audience online. Especially there are three key reasons and benefits, for enterprises that use content marketing.
Increase sales
Cost-saving
Better customers who have more loyalty
Content marketing is the present and the future of digital marketing.
Email Marketing
Email marketing is the act of sending a commercial message, typically to a group of people, using email. In its broadest sense, every email sent to a potential or current customer could be considered email marketing. It involves using email to send advertisements, request business, or solicit sales or donations
Below, we've outlined the four types of popular email marketing campaigns and how you can use them to help your business grow.
Email Newsletters. One of the most common and popular email marketing campaigns is Email Newsletters.
Acquisition Emails. …
Retention Emails. …
Promotional Emails.
Learn how regular people are becoming millionaires by leveraging this simple secrete, Watch the video here.
Mobile Marketing
Mobile marketing is a multi-channel online marketing technique focused on reaching a specific audience on their smartphones, feature phones, tablets, or any other related devices through websites, E-mail, SMS and MMS, social media, or mobile applications.
Marketing Analytics
Marketing analytics is the practice of managing and studying metrics data in order to determine the ROI of marketing efforts like calls-to-action (CTAs), blog posts, channel performance, and thought leadership pieces, and to identify opportunities for improvement.
Digital Marketing Positions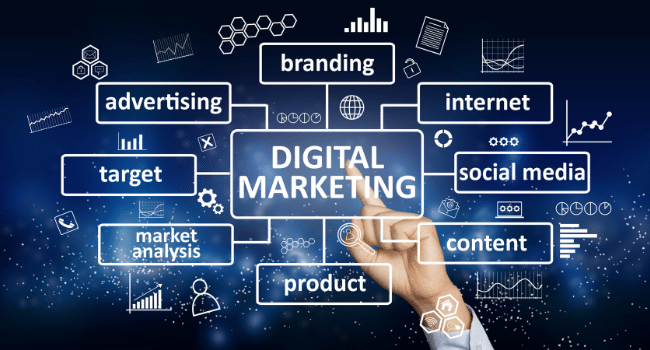 SEO Manager:
SEO Managers are responsible for planning, implementing, and managing the company's overall SEO strategy.
They usually cover a wide variety of duties such as web marketing, web analytics, content strategy planning, link building, and keyword strategy. In order to attract an SEO Manager that best matches your needs, it is very important to write a clear and precise SEO Manager job description.  
Content Marketing Specialist: Content specialists research content and consumer trends, develop content strategies, and create content for a variety of businesses in both print and digital media.
They work closely with design and marketing teams to ensure that the content is engaging and consistent across all media platforms.  produce high-quality content. Writing, editing, or refining digital copy. Delivering strong, engaging content to clients.
Social Media Manager: A Social Media Manager, or Community Manager, oversees a company's interactions with the public by implementing content strategies on social media platforms.
Their duties include analyzing engagement data, identifying trends in customer interactions, and planning digital campaigns to build community online.
Marketing Automation Coordinator: defines r as an individual who "administers marketing campaigns; tests and analyzes workflow, lead generation, lead nurturing and lead scoring; and identifies tactics for improvement.
You will be shocked after reading this book:
download "Make money messing around facebook pdf" here!
Digital Marketing Manager: A digital marketing manager is responsible for developing, implementing, and managing marketing campaigns that promote a company and its products and/or services.
He or she plays a major role in enhancing brand awareness within the digital space as well as driving website traffic and acquiring leads/customers.
A digital marketing manager also identifies and evaluates new digital technologies and uses Web analytics tools to measure site traffic to better optimize marketing campaigns, email marketing, social media, and display and search advertising.
"This person is responsible for driving relevant consumers with the goal of improving brand recognition [and] trust and ultimately drive purchase intent. Digital Marketing Review
.