In this blog, I will talk about this starter blueprint course called Entre affiliate blueprint. You will learn what is it, what is it for, and who is it for. Do you want to start your own online business? Are you ready to take action? or Is it for the first time you've heard about this program?
Everything you need to know about it we will discuss in this blog. Before I can go deep remember I have a lot of my blogs, where I give more detail about affiliate marketing and how you can get started as a beginner, before you leave my website please check them out.
Entre Affiliate Blueprint Review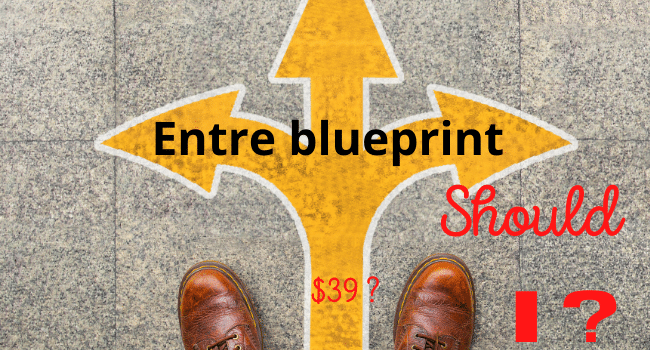 This is the course that starts it all and, it is a 6 step video training that helps you understand the basics of affiliate marketing and any other businesses in general, and it helps you at the personal, professional, and physical level, to become the best version of yourself you must focus on all three.
That is what Jeff Lerner the Instructor and CEO of Entre Institute called the 3 Ps of an awesome life.
By joining Entre blueprint, you will join over 50,000 other ENTRE students on this exciting journey (and over 150,000 students in Jeff's career!) The ENTRE Blueprint is a PROVEN, TIME-TESTED, and WILDLY SUCCESSFUL Training Program that will help you move to the next level. Entre Institute just launched their own Software come in check out my Entresoft review for more information.
Entre Affiliate blueprint reviews
Let's get in right now to the Entre Blueprint review breakdown.
Step 1
Jeff Lerner will walk you through the 3 P's of awesome life and you will learn how to build the four pillars to success.
This will help you live a financially free and stress-free life.
The 3 P's of an awesome life are:
Personal
Professional
Physical
Step 2
In step 2, you will learn the 3 legs of a successful action to achieving everything you desire.
You will go through a very detailed action plan on how all of this works and will get into deeper concepts like how it works in society, having knowledge in general, and belief matters.
Step 3
In step 3, you will go through 3 Phases of building your legacy. You will learn how to leverage wealth and growth.
Plus one thing I noticed this is exactly what happened to me in the last 7 years where I went from being a car mechanic to building multiple 6 and 7 figure businesses of my own.
My children are set because end of the day it's all about generational wealth not just for me.
Step 4
Step 4 will get into how to build an affiliate marketing business because it's actually the simplest and most effective one to start as a new person.
Plus the start-up costs are WAY lower than anything else out there.
I remember I wanted to open a coffee shop here and would have cost me $250,000 to get started not including operational costs and payroll for employees.
Affiliate marketing is definitely a game-changer.
Plus once you master this, you can pretty much get into any other business and crush it.
Affiliate marketing is when we sell other people's products that spent a ton of time, effort, and money.
When it sells online through an affiliate link that is coded to you, it generates a commission.
Commissions here can range from 30% to 80%.
Plus you never have to worry about customer service, that's the person who created that product or services job.
Step 5
This is where Jeff Lerner compares eCommerce VS Brick and Mortar Business.
You will learn why it's much easier and cost-effective to start an online business compared to a physical one.
Plus look at the biggest eCommerce sites in the world like Amazon, they have no storefront.
Brick and Mortar stores like Walmart have invested a ton of money into online shopping because it's the future.
Step 6
In his last model, you will learn how to build an online business.
You will get ONE on ONE consulting from an advisor to set you up the right way.
Your advisor will go through a game plan with you depending on what you are most passionate about.
From there you have an option to go the "affiliate marketing" route, having your own "agency" route or having your own "product/service" route.
Or you can do all three if you want.
You can click here to buy here.
Review of the Entre affiliate blueprint cost?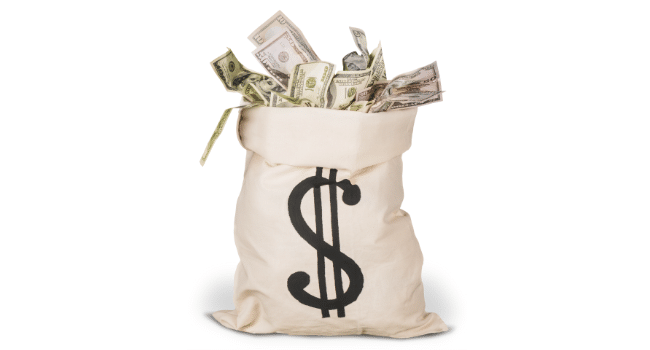 Now let's review the $39 Entre affiliate blueprint. I understand a lot of people complain and will complain about the price that costs to get to Jeff Lerner Affiliate program, but I'm not going to discuss the affiliate program price tag because, for me, that is equivalent to 4 years degree.
What I'm going to focus on is the starter blueprint that I just broke above, That is the first 6 steps Jeff Lerner going to tell you after you sign up for the $39 blueprint.
And You can also click this link to sign up for this Entre blueprint Or you can watch The VSL here!
The $39 entre blueprint is entry-level. That is the strategy that Jeff used to prepare you mentally for what is coming.
From my experience with this, 2 years ago I stumble upon this out of nowhere the adjust pop up on my Facebook page and I clicked on it and watch the video, I was excited watching the video. And the good thing about it is, they assign an adviser to answer all my questions and everything.
How does Entre affiliate blueprint?
1. You have a dedicated Advisor who will be walking with you through the steps of the training to keep you accountable, keep you encouraged, and keep you moving. Reach out right away to introduce yourself!
2. The ENTRE Blueprint contains 100% training from real-world experts. Jeff and his fellow trainers are all multiple 8 figure earners in digital business and ONLY teach on the things they do themselves every day. This is NOT theory or fluff, it's REAL-WORLD training you can get results from.
3. You're now a part of ENTRE Nation, a network of both new and seasoned entrepreneurs united in our pursuit of Awesome Lives who will help support you and answer your burning questions. In this Members' Area, in our Facebook group, and in-person at LIVE Events, you're never alone.
Why should you buy Entre Affiliate
Do I have an answer to this question? I don't think so, after you finished reading this blog, if you are not clear enough, you can always do your own research and learn more about this program
blueprints?
Compare to other programs out there Is $39 seems to be expensive? I can't answer that either it depends on what are you looking for. I've been doing that for a year and I promoted ClickBank Product, Opur2nity.com Product, which is a CPA Network, and other programs similar to Entre Blueprint. In terms of education quality Entre blueprint, is on top since it is a high ticket program. The other blueprint is more expensive than Entre Blueprint.
Conclusion Entre Blueprint Reviews
Entre Affiliate blueprint reviews final. The final decision is yours
I hope you find value in this review, now you can go out there and start your only business with peace of mind.
Click here to purchase the $39 Entre blueprint.