Is Affiliate Marketing worth trying in 2022?
Yes it's totally worth it, more people are becoming millionaire in this new digital economy using affiliate marketing as their business strategy.
it's totally worth trying it, this is the entry level to business on the internet, ask one of the richest man in the United states Jeff Bezos if you don't trust me.
In this blog, I will do my best to answer those questions or concerns you might have about affiliate marketing. For the last 7 years, affiliate marketing was trending, and during the pandemic period, millions of people jumped on board and made thousands of dollars in their first year.
2020 and 2021 brought luck for a lot of people, while millions are in debt or lost their jobs. If you have wondered, should you give affiliate marketing a try or not?
keep reading below, I will give as many details as I could to make it clear for you to keep reading. Remember to check my other blogs where you will find more information about this subject.
What is Affiliate Marketing?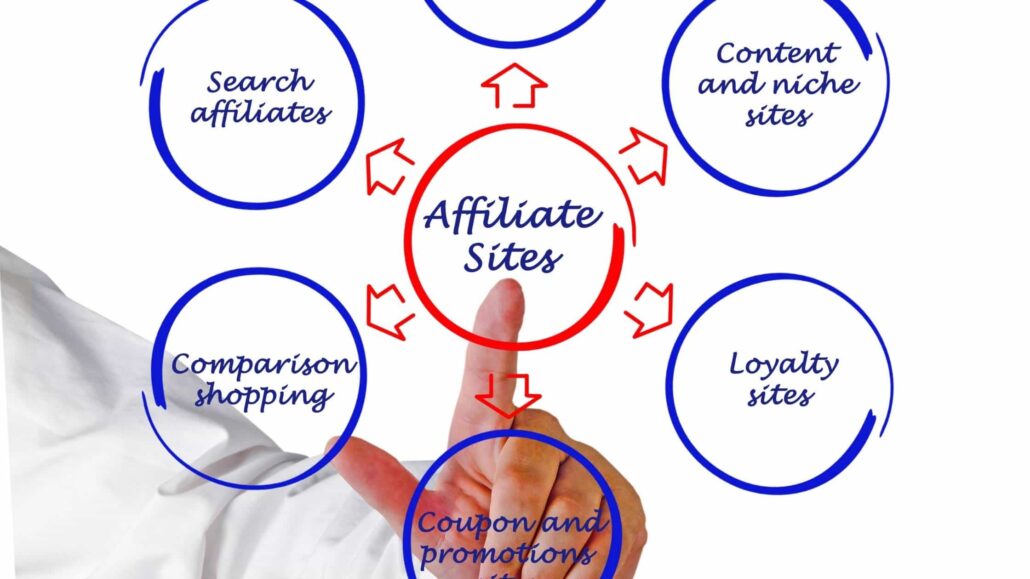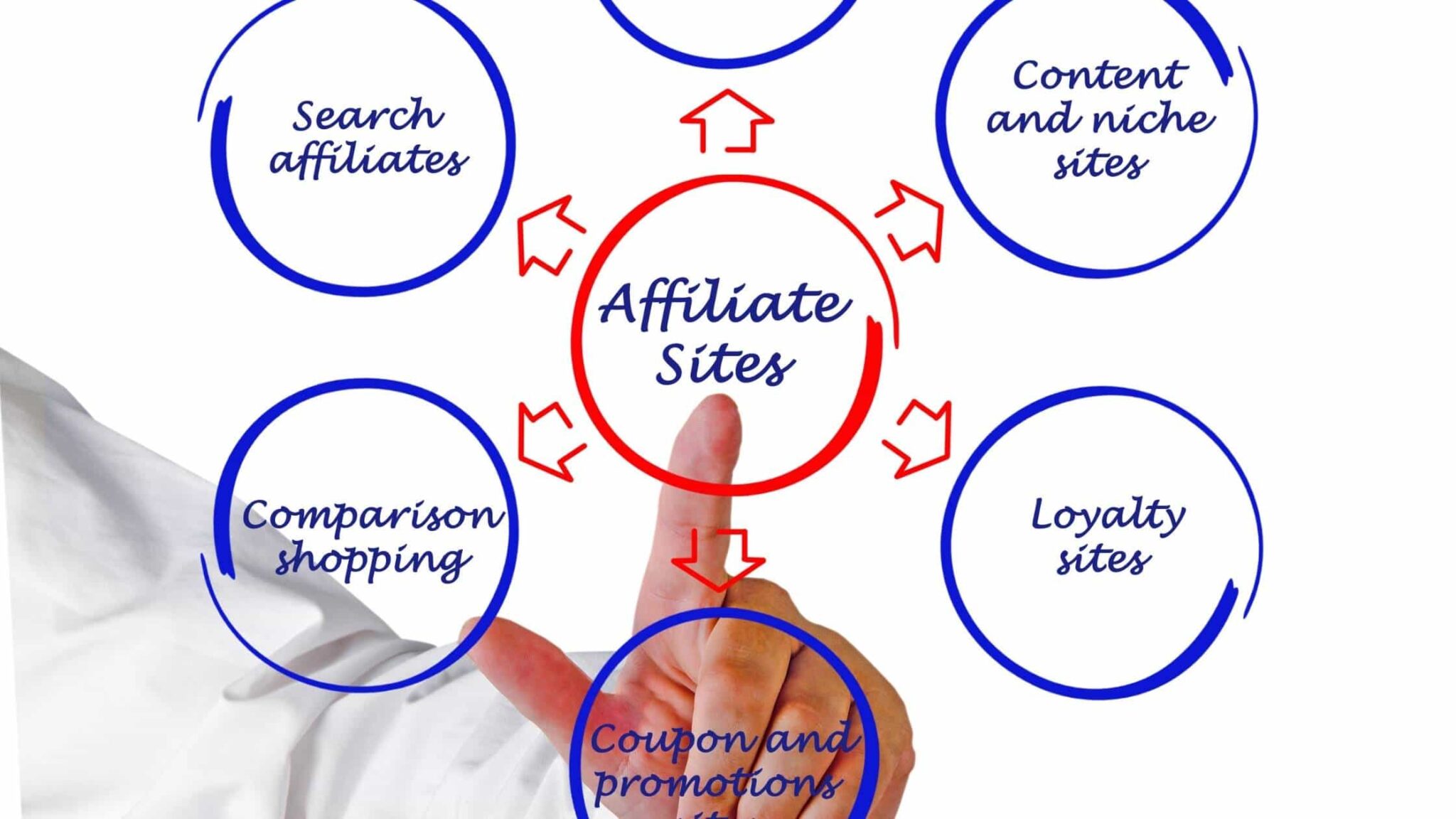 Affiliate marketing is the process of earning money or commissions when promote a company's products or services and make a sale.
You only get paid every time someone purchases or when a product is sold, just like a commission sales representative.
For some people that sound too easy, just promote a company product's drive a sale and you get paid?
That sounds so scammy, and unrealistic. That's why a lot of people fail in the affiliate marketing business before they are even started.
Affiliate marketing is large and very large, that true, and all you do is promote a company product or service, and anytime you make a sale you get paid a commission.
but it is a very profitable business and to understand it and start doing it the right way to make money, it is requires a lot of studies and affiliate marketing is more about mindset than a make money process.
That's right a lot of companies who are selling courses on the internet before they sell the right training on how to set up your business and make money, sell you a mindset masterclass first.
That's why when we are teaching our students we don't talk about money in the first 6 weeks of the course. It is the same as college when someone goes to college for a degree in nursing, in the first or second year they don't really teach you what you are there for.
They put you in the right environment prepare you first and put you in the mood before they start telling you, what you want to hear. That is the same strategy for the Affiliate Marketing business.
How does Affiliate Marketing Work?
Affiliate Marketing is not like MLM, you don't have to invite anyone and you have to recruit no one in other to make money but like any other business you have to sell, because no sell no commissions.
As I told you above, Affiliate Marketing is nothing other than promoting a company's products or services.
Affiliate marketing is the type of business you can do at home, on the beach, or while you are traveling.
All you need is a laptop and Internet connection, which means after you are done setting up your business the right way, you can control your business anywhere in the world.
To really dive into how affiliate marketing works, I must tell you after you've learned the basics of affiliate marketing, you will need to invest in software, and SEO tools that will help you make the kind of money that you are dreaming of.
But there's way around for those who doesn't have a lot of money, I found this website very interesting visit themillionaireshortcutpdf to learn more about this simple steps to make money fast.
You will need to learn
How to search for the right keywords,
How to spy on your competitors,
How to set up your digital real estates platform,
How to run ads on every platform on the internet.
How to write a blogs
How to do a youtube video
How to grow your social media platforms
How to create funnels
how to create your landing page
And many more!
Did you know that you had to learn all those stuff above? I don't think so!
Ok Now I have a surprise for you, click this link and purchase this blueprint.
Yeah, I have to ask you that. Why should you try affiliate marketing?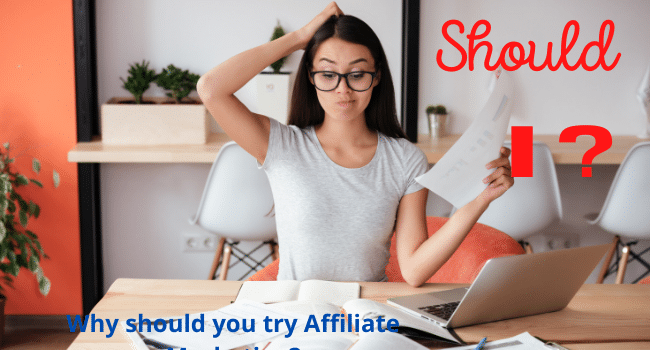 I can't tell you why you should try the affiliate marketing business, but I know why I started my affiliate marketing business. I started in affiliate marketing during the pandemic and I can tell you I will never regret that I purchased this $39 blueprint, because that is not only teaching me how to do business but also teaching me how to know myself better and what I can archive in life.
Click here to learn more about my story.
Affiliate Marketing Review, Good, Bad, and the Ugly
The good about affiliate marketing.
The good thing about the affiliate marketing business is, affiliate marketing is a very profitable business.
You can make a lot of money doing it and since the world is not going back to normal, this is the new normal, and affiliate marketing is a perfect business for someone who's trying to start a business online from their comfort zone.
The other good thing about this business it is a beginner-friendly business and most of the money you will spend in this business is for your learning process, that's means, you will need to invest in your education, or yourself.
The bad about affiliate marketing
Affiliate requires a lot of time, a lot of studies and it requires the right mindset set.
You will make a lot of mistakes, and you can lose a lot of money before you can start seeing your profit or break even.
The ugly about affiliate marketing
You might never make money with affiliate marketing because it is not a make money quick or easy money-making game.
Is Affiliate Marketing Worth Trying?
Definitely affiliate marketing is still trending right now. Annual spending in this industry is projected to reach $8.2 billion by 2022 in the U.S. For context, 2017 saw affiliate marketing sales come in at $5.4 billion. The growth outlook is healthy. Read more!
Start your journey with Affiliate Marketing by downloading my pdf here!