I'm going to do a full review of this software called Entresoft. In this review, you will learn the good, the bad, and the worst or ugly of this software incredible software that is going to change the market when it goes public, and how that software will change entrepreneurs lives that are going to use it in their business in the future.
Remember to check the first Entre Institute Review that I made Back in April when Jeff Lerner asked me to join the community and a few of his students had a chance to use this software and played with it before it goes out there to the public.
What Entresoft is?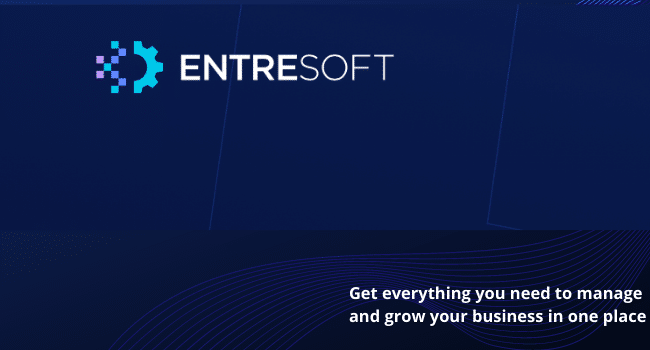 Entresoft is software(CRM software) where you can run and operate your entire business with no need for other software. A full suite of tools to make building your business simple. They have 100's third-party tools and more, causing traffic crashes.
Fortunately, Entresoft is here to help you manage everything all in one place, nurture your leads like a piece of cake, and be able to close the sale like clockwork. From funnel builder to sale funnels, to email marketing, basic phone services, etc.
This super-powerful Customer Relationship Management (CRM) tool will allow you to close more deals and make LOADS more sales.
What Entresoft is not?
This software Entresoft is not a hosting site, Entresoft is not a website builder like WordPress where you can Install multiple plugins that going to make your life easier when it comes to managing your website.
Entresoft is not like any order website builder out there where you can create a blog or full-functioning website, but Entresoft allows you to manage an authority web page. That is a simple one or 2 pages website or website that is going to act like a squeeze page
Who is the creator of this Entresoft program?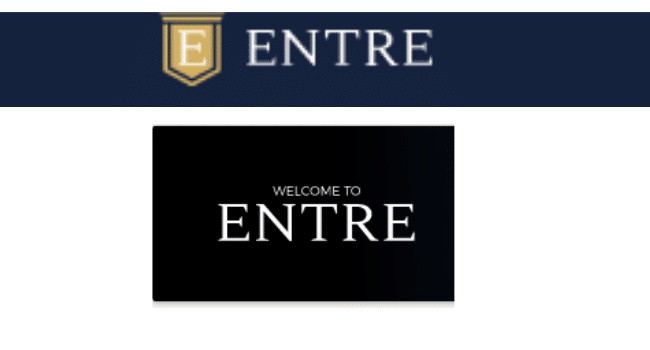 This system is created by the ENTRE Institute. Entre Institute is a digital education platform run by CEO Jeff Lerner. A revolutionary in the internet business 2021 that is going to change the world of digital business, Jeff and his team are working hard and none stop to prepare this software and make it a reality.
This software will dominate the market because this will be the first, no one ever thought about creating something like that before.
Who is Jeff Lerner?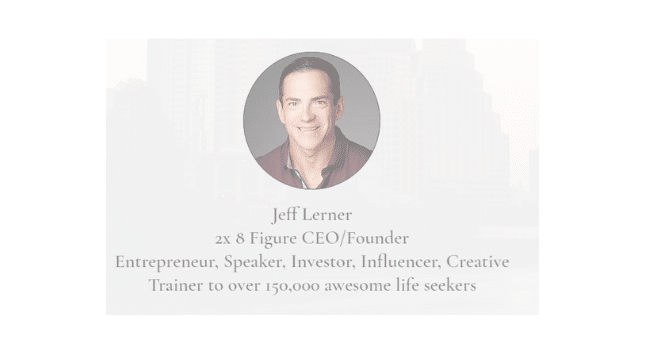 Jeff Lerner was a former Jazz musician, a piano player that was trying to make a career and end up injuring his left hand by playing overnight gigs.
Jeff Lerner stated that back in 2008 he was living in her Ex-wife's parent's spare bedroom where he had a debt of $500,000.00 and he was facing bankruptcy at that time from multiple business failures including 2 franchise Restaurants.
Lerner discovered a course in online affiliate marketing. He spent 12 to 16 hours over the next few months learning about the topic. As he said, he only took breaks to shoot "really cringe-worthy marketing videos" in the backyard.
Over the last 10 years, Jeff has built multiple successful online businesses that generate millions of dollars per year in sales and has also founded an INC 5000 Digital Marketing Agency which has helped generate billions of dollars in sales for its clients.
Jeff Lerner is well known in the online business community and has shown over 150,000 people how to create an awesome life and build their own successful businesses.
Jeff's net worth isn't publicly available, but he says on his personal website and his ad on Facebook that he has gone from "broke jazz musician" to $100 million in online sales. Are you curious about Jeff Lerner's legitimate Click here!
What is included in Entresoft?
Let's take a look at Entresoft that way you will have a little acquaintance with this new software. What you will find inside Entresoft will blow your mind.
Websites and Sales funnel builder
Email and SMS campaign builder
Drag and drop surveys and forms
Online appointment scheduling
CRM and Pipeline management
Accept and Manage payments
Courses and Memberships
Reputation Management
And more
Jeff and his team are adding more in Entresoft because they want to deliver a solid product and to make sure they are the only ones, in case someone trying to copy them or wants to create a similar product, so their program is still on the top of the list.
The Pros And The Cons of Entresoft
Focusing on the positive and negative points will give you a better idea of whether or not this program can work for you.
The Pros
It can be allowed you to Organize your business plus you have more than 6 software you have to sign up from different companies
Similar to a lot of software that most entrepreneurs are using in their business
Does have some basic training about How to set it up
Entresoft is created by a legit person
The Cons
Not enough training on the software, because there are a lot of hiding future
With too much in one software, it will take months to understand all functions
Poor customer support, If you create a ticket it could take up to 3 days for an answer and long our on the phone.
It is a little expensive…
Conclusion:
From my experience with this software, this is a great program, but I can only decide for myself. They have a free trial with no agreement you can cancel at any time, to see if this program is a perfect fit for you and your business.